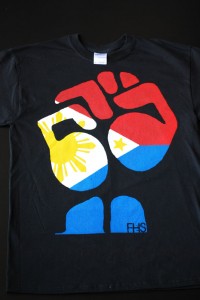 Here is a 4 color oversized waterbased discharge
print we did for a local high school club. There are
not many shop that print waterbased discharge,
and if this particular print had been executed
using standard plastisol inks the result would
have been like wearing a heavy shield on your
chest. Waterbased discharge inks actually
become part of the fabric, and after washing can
not be felt by the hand. They are also bright and
breathable, which makes them preferred for many
designs.