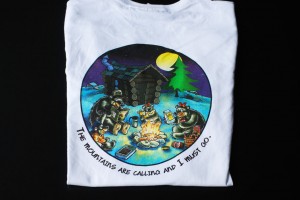 We printed these shirts using 4 color process on White and Ash Gildan 2000 shirts.
4 color process is a print method of using only 4 colors (Cyan, Magenta, Yellow and blacK, CMYK)
to reproduce many different shades of additional colors. It works well for photographs
and colorful artwork, on white and light shirts.