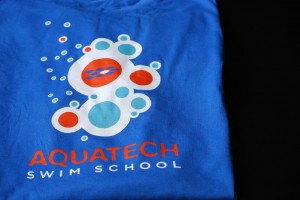 Here's a great 3 color design on American Apparel Royal blue shirts.
Royal Blue shirts typically do not discharge well,
but we wanted to keep a softhand and bright
colors, so we used what's known as a discharge
underbase. This means that under all of the top
colors is a layer of waterbased discharge ink that
removes most of the color of the fabric so that
the top colors will be bright.