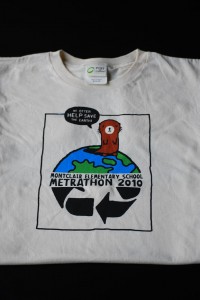 Here's a 4 color waterbased print on light shirts
that we did for the Montclair Elementary Metrathon.
We used Port and Company Organic cotton shirts,
and waterbased inks. Not only do these shirts have
a very nice feel, this is arguably the most
environmentally friendly way to screen print
t-shirts.
Of course, great artwork always helps as well.